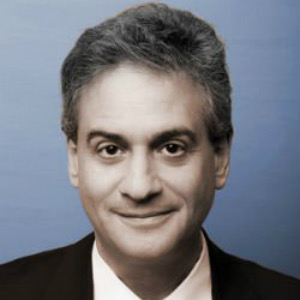 Dr. Schweitzer has a wealth of clinical and life experience. He speaks fluent French and German and is married with two children. His wife Niki Ralis (MA, ABS- practitioner of BrainPaint™ and Ondamed®), fostered his interest in naturopathy. Before co-creating the Wellness Institute, Niki had to put up with a husband who spent inordinate amounts of time in the lab with Prostaglandin E1, spectrophotometers, Petri dishes, interferon, the bacterium Listeria monocytogenes, rat mitochondria, tissue cultures, grant proposals, and two strains of mice instead of her! Thanks also go to Sandy Gluckman at the front desk for facilitating a caring patient-centered space. We consider it a great privilege to serve and are humbled by the response over all these years.
Dr. Schweitzer was a resident post-graduate Fellow at NCNM in the fields of Family Medicine and Sports Medicine, an instructor in endocrinology, and a supervisor of student doctors at the Portland Naturopathic Clinic. This was followed by training in natural therapies in Europe, including oxygen multistep therapy with immunostimulation with East Germany's most celebrated scientist, Professor Manfred von Ardenne.
Dr. Schweitzer earned his Bachelor of Science degree in biological sciences. This was followed by post-graduate research at McGill University, Montreal, in the fields of immunology and endocrine pathophysiology. He received his doctorate in naturopathic medicine (ND) after a 4-year program from the National College of Naturopathic Medicine (NCNM) in Portland, Oregon.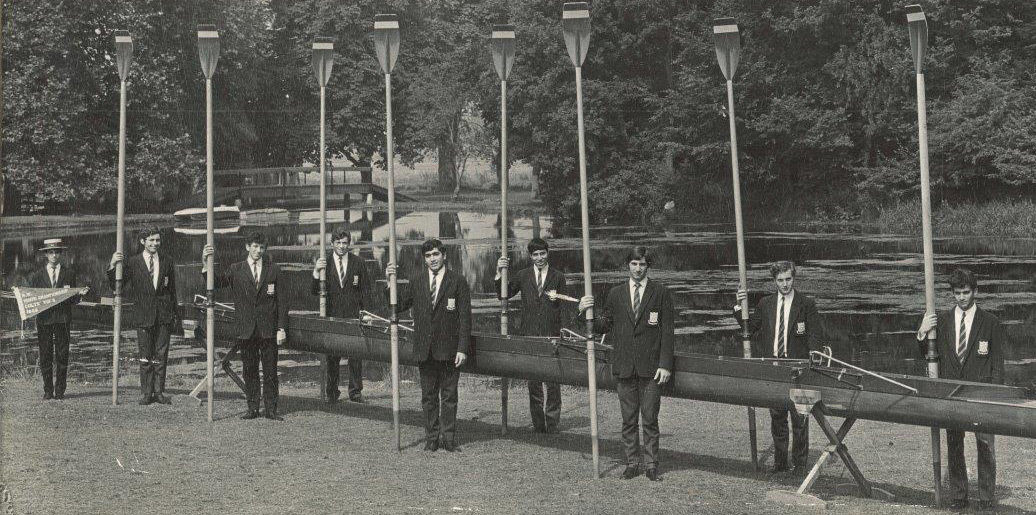 Regatta victory in England, 1968. Marvin Schweitzer is the oarsman to the far-right and was attending boarding school.
Licensed by the State Naturopathic Boards of Connecticut and Oregon, Dr. Schweitzer has been a general practitioner in Fairfield County since 1985. A member of both the American Association of Naturopathic Physicians and the Connecticut Naturopathic Physicians Association, he is the pioneering director of the Wellness Institute in Norwalk.
For over 30 years, Dr. Schweitzer has been helping the people of Fairfield County, Connecticut, including Norwalk, Westport, Fairfield, Stamford, Bridgeport, Greenwich, and Danbury. He also has patients from New York, Vermont, Massachusetts, Rhode Island, Pennsylvania, New Jersey, California, even Switzerland, Germany, Israel, and Malaysia.
Dr. Schweitzer brings an eclectic blend of naturopathic medicine, family medicine, advanced diagnostics, homeopathy, other energy medicines, nutritional and botanical medicines, and European biological medicine to the table for his diverse range of patients—who vary in age and suffer from a diverse range of illnesses, such as ADD, Lyme disease, rheumatoid arthritis, chronic fatigue, allergies, digestive, mood and sleep disorders, food intolerances, or suffer from metabolic, cardiovascular, or immunological problems.
– 2400 years old, yet still relevant today.
A Conversation With Dr. Marvin Schweitzer: Of The Wellness Institute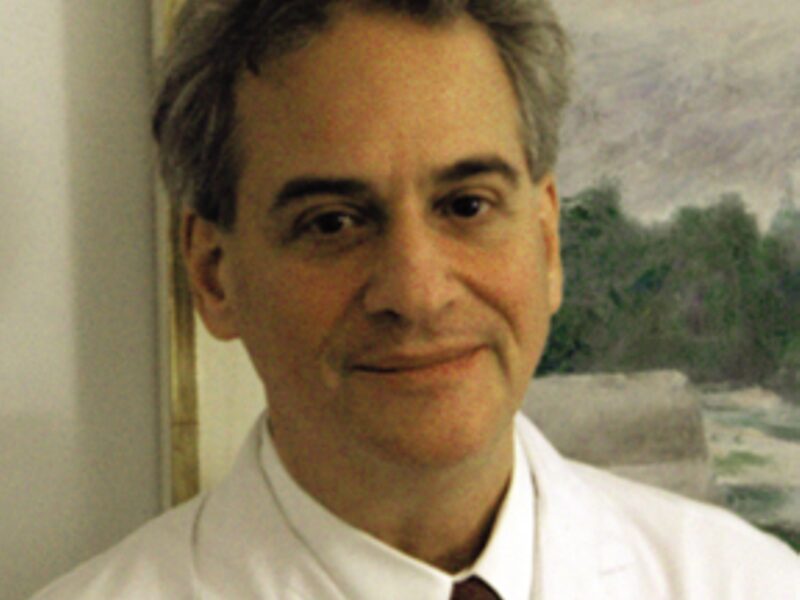 Dr. Marvin Schweitzer has been doing pioneering work as a Naturopathic Physician in Connecticut since 1986.  The profession has grown tremendously since that time and, as a former medical researcher in endocrinology and immunology at McGill University, he is enthusiastic about the similar explosion in medical knowledge that has occurred.
What are two of the advances in bio-medicine that excite you most?
Apart from the mapping of the human genome, I'm amazed at how much more we know about the biochemical pathways and genes involved in inflammation – a major driver of all the major killers: cardiovascular disease, cancer, diabetes, Alzheimer's and so on. A drug, even if it is a blockbuster, is one molecule that can only modulate a small portion of the pathways involved. Food and phytonutrients, however, contain hundreds of molecules that, in conjunction with stress management and exercise, act powerfully throughout these inflammation pathways. Careful toxin removal also reduces inflammation and immune dysregulation.
And the other advance?
Another exciting area is energy medicine. There is growing scientific realization that acupuncture meridians, and their branches going to the nucleus of individual cells, are carriers of many energy frequencies including light photons with laser-like properties. We appear to have a fiber-optic network within our bodies that can carry huge amounts of information. These scientific findings help explain how homeopathy, Ayurveda and acupuncture work; and how the over 100,000 chemical reactions per second in each of our 50 trillion cells are coordinated.
Do you use energetic methods other than Acupuncture and Homeopathy?
Yes, there are several additional energy therapies that we use in our office, including:
Asyra electrodermal screening taps into this internet-like fiber-optic network in our bodies. It is enormously helpful in finding effective and well-tolerated nutrients, energy medicines, toxin cleansers, and allergy and food intolerance desensitizers.
ONDAMED pulsed electromagnetic field therapy stimulates tissue healing and regeneration and unblocks the network. Patients with Lyme disease, injury, osteoporosis and pain frequently benefit.
Gentle laser light therapy, including Erchonia, re-establishes proper communication and facilitates healing within the body.
Any new developments in your practice?
On the evaluation side, a thorough history coupled with laboratory and physical exam data is foundational. Body Composition Analysis tells us about the health of cell membranes, hydration and percent body fat vs. lean. We are now using MaxPulse accelerated photoplethysmography to screen for blood vessel health and heart rate variability to measure important aspects of stress and resiliency. As heart disease, stroke and stress are acknowledged as big killers – this is a wonderful new addition.
On the treatment side, BrainPaint EEG Biofeedback helps people with anxiety, trauma, ADHD, sleep and stress. We also have exciting old and new approaches to improve blood vessel health to lower inflammation and balance the function of the immune and nervous systems.
So how do all these cutting edge technologies and treatment options come together for the patient?
We use all this information to generate an individualized plan to move you in the direction of greater health and wellbeing. Careful listening, a caring attitude, education, addressing underlying causes on our part and your shared commitment and desire to partner with us, all contribute to excellent outcomes.
Dr. Schweitzer brings an eclectic blend of advanced diagnostics, cutting edge therapies, homeopathy, other energy medicines, nutritional and botanical therapy and European biological medicines to the table for his diverse range of patients. He is the director of Wellness Institute located at 1 Westport Avenue, Norwalk. For more information or to schedule an appointment call 203.847.2788 or visit DrMarvinSchweitzer.com.